News
Milipol Qatar 2018 welcomes more than 8487 Visitors
527.5 mn QAR worth of deals signed

USPA NEWS - Milipol Qatar 2018 held under the patronage of H.H the Emir of Qatar Sheikh Tamim bin Hamad Al-Thani concluded its 12th edition on October 31, 2018.
The three-day show which was inaugurated by Prime Minister and Minister of Interior H.E. Sheikh Abdullah Bin Nasser Bin Khalifa Al-Thani, along with other dignitaries from different countries has attracted more than 8487 visitors. While the total value of deals that were declared during the 3 days of the exhibition reached 527.5 mn Qatari Riyals. Milipol Qatar 2020 to be held from 26 to 28 October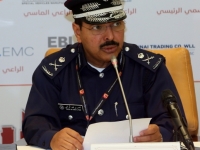 The leading international exhibition, dedicated to homeland security and Civil Defence in the Middle East region 2018, set the agenda for internal security and public safety with leading international specialists bringing new products & solutions, across a range of industries. This year the exhibition has confirmed 222 exhibitors from 24 countries. Defence specialists from Qatar, France, Turkey, Bulgaria, China, Denmark, Italy, Germany, Spain, Morocco, UK, and USA, as well as 7 new countries that include Greece, India, Latvia, Morocco, Russia, Slovenia and Switzerland brought in their innovations to Qatar in various fields such as public security, defence solutions and equipment, telecom security and technologies, firefighting, radiation detection, emergency equipment, law enforcement products, communications software, airports security systems and more. Organized by the Ministry of Interior (MOI) of the State of Qatar and the French-based Comexposium Security, Milipol Qatar 2018 included also five country pavilions – including UK, Germany, Italy, France and North America with 90 exhibitors from Qatar– with a 30% space bigger than in 2016.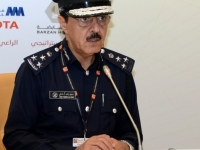 As part of its continuous evolution to provide the best experience for exhibitors, visitors, buyers and industry professionals, Milipol Qatar 2018 has incorporated the Civil Defence Exhibition and Conference. The collaboration of the two shows has resulted in the region's leading Homeland Security and Civil defence event, bringing together key global civil defence players, for a series of focused conference sessions and agenda-setting panel discussions on the latest and emerging civil defence trends and best practices. Some of the interesting topics that were tackled during the conference included Cyber Security & Cyberthreats, Civil Defence and Large Events Security Management. Big names in the industry took part as exhibitors in Milipol Qatar 2018 to name few: Barzan Holdings, Geo Strategic Defence Solutions - GSDS, Supreme Committee for Delivery & Legacy FIFA 2022, Somod Resilience Center, Qatar Rail, NAFFCO, IGTC Chubb Fire, Palantir Technologies, Stark Capital, Microsoft, Havelsan, Ares Shipyard, Huawei, Idemia, Gibbs Amphitech, Thales, Nexter, CESCO, Hikvision, Cegelec, DellEmc, Chenega Europe, and more …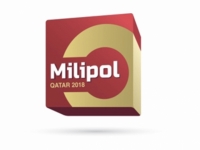 The addition of live demonstration for the first time to Milipol Qatar, presented homeland defence pioneers from around the world the opportunity to display their technologies in a controlled environment, giving key decision makers, exhibitors, visitors and buyers the opportunity to witness new products and innovations in action.
On his part, Michael Weatherseed, IT & Security Business Unit Director/Milipol Events Director, said:
"Milipol Qatar 2018 was a true benchmark of the homeland security and civil defence industry and were glad about the huge number of visitors and deals signed. With growing populations and digital transformation taking centerstage, countries, governmental entities and private corporations are seeking smarter security solutions to keep their people and organizations safe; therefore, Milipol Qatar 2018 was a unique opportunity for security specialists to demonstrate their latest solutions and for decision makers and buyers to secure crucial facetime with current and potential new partners. We would like to thank all our sponsors, exhibitors, visitors, media for being part of Milipol Qatar 2018 and for their continuous support hoping it was as fruitful as previous years. We look forward to seeing all our exhibitors and more again in 2020 Edition."
Keywords: Milipol, Qatar, Investment, Defence, Militarily
Liability for this article lies with the author, who also holds the copyright. Editorial content from USPA may be quoted on other websites as long as the quote comprises no more than 5% of the entire text, is marked as such and the source is named (via hyperlink).
| | |
| --- | --- |
| | RAHMA-SOPHIA RACHDI |
| | Robbie Merritt |
| | Ruby BIRD |
| | Yasmina BEDDOU |
| | Daren Frankish |