Search results for: "Us Pdt Joe Biden"
STATEMENT OVER CHINA SYSTEMIC CHALLENGE
Responsible Author: Rahma Sophia Rachdi & Jedi Foster | Paris, Washington DC, Brussels, 06/15/2021, 23:55 Time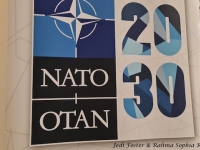 USPA NEWS -
The North Atlantic Treaty Organisation summits are always held in a NATO member country and are chaired by the NATO Secretary General. The next one will take place on 14 June 2021, in Brussels, Belgium. The 2021 Summit is announced as a unique opportunity to reinforce NATO as the enduring embodiment of the bond between Europe and North America. The Summit will address decisions on the substantive and forward-looking NATO 2030 agenda to deal with the challenges of today and tomorrow: Russia's aggressive actions, the threat of terrorism, cyber-attacks, emerging and disruptive technologies, the security impact of climate change, and the rise of China. NATO leaders warned on Monday that China presents "systemic challenges," taking a forceful stance towards Beijing in a communique at Joe Biden's first summit with an alliance that Donald Trump openly disparaged. The new U.S. president has urged his fellow NATO leaders to stand up to China's authoritarianism and growing military might, a change of focus for an alliance created to defend Europe from the Soviet Union during the Cold War." Source: NATO
PRESS CONFERENCE REMARKS ON 14 JUNE
Responsible Author: Rahma Sophia Rachdi & Jedi Foster | Paris, Washington DC, Brussels, , 06/15/2021, 23:54 Time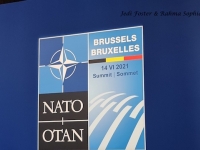 USPA NEWS -
On the occasion of the 2021 NATO summit, the 46th American Democrat president, recently elected, Joe Biden succeeded in imposing a substantive discussion on China, the "systemic challenge" for the Atlantic Alliance and passing on the message already expressed, during the G7 summit in Cornwalls, "America is back". President Biden has thus validated the reality of the Euro-Atlantic alliance, of NATO the historic and military bond of Europe and America which is back ... It remains to delimit the contours of the strategic axis to relying on the possible role of NATO, for the Europeans, who only have to seize this opportunity of American rapprochement, to form a front and a bloc in the face of the "threat" of the hegemony of China ... and tensions with Russia. On the American side, it will be a question of strengthening this US-European cooperation, both commercially and from a geopolitical point of view, after four years of absence during the previous mandate of the Republican of the occupant of the House. White. We publish the Remarks of American President Joe Biden, which he addressed during his press conference following the 2021 summit, of NATO in Brussels, on June 14.
| | |
| --- | --- |
| | Daren Frankish |
| | RAHMA-SOPHIA RACHDI |
| | Ruby BIRD |
| | Yasmina BEDDOU |
| | Aurangzeb Akbar |