Search results for: "Rahma Sophia Rachdi"
BY RUTH ELKRIEF 20TH MARCH AT 8:45 PM
Responsible Author: Jedi Foster P/O Rahma Sophia Rachdi | Paris, Washington DC, 03/19/2019, 17:21 Time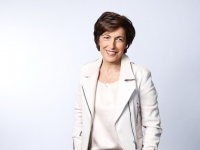 USPA NEWS -
On Wednesday, March 20th, BFMTV is broadcasting a special evening debate around the topic "The crisis, and after? Animated by Ruth Elkrief, Editor fin Chief in Politics, at BFM TV. From 8:45 pm, six leaders of the main French political parties will discuss concrete proposals to respond to the social crisis in the country. The Head of French Political parties are the following guests : François Bayrou (MoDem), Olivier Faure (PS), Stanislas Guerini (LaREM), Marine Le Pen (RN), Jean-Luc Mélenchon (LFI), Laurent Wauquiez (LR).
CEO PELISSON SPEAKS UP ABOUT THE VALUES
Responsible Author: Jedi Foster P/O Rahma Sophia Rachdi | Paris, Washington DC, 03/14/2019, 00:59 Time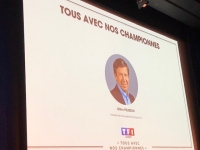 USPA NEWS -
On the occasion of the International Women's Day, the TF1 channel, leader of the French audiovisual landscape, has organized a multi-round tables orchestrated by Benedicte Le Chatelier, to celebrate the importance of the men / women part, as well as inclusion and diversity, with the presence of Sports Minister Roxana Maracineanu. The Tf1 Group as a leader has the responsibility to convey the values ​​of respect, inclusion and diversity and to live better together "explained Gilles Pelisson, CEO of TF1 Group, facing a full audience of women mainly coming from the world of the championships. sport, as well as sports and community leaders. The results of an unprecedented study "Perception of Women's Sport" by Kantar TNS (Polling Group), by Aurelie Bouillot, reveals that 84% think that the sport is still macho ...
| | |
| --- | --- |
| | RAHMA-SOPHIA RACHDI |
| | Robbie Merritt |
| | Ruby BIRD |
| | Yasmina BEDDOU |
| | Daren Frankish |