Search results for: "Rahma Sophia Rachdi"
INSTATISFIED BY MIN SCHIAPPA PROPOSALS
Responsible Author: Jedi Foster P/O Rahma Sophia Rachdi | Paris, Washington DC, 09/08/2019, 18:33 Time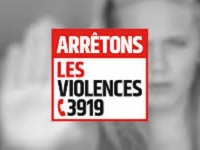 USPA NEWS -
Since January 1, 2019, in France, hundred and one, (101) women have been victims of « feminicide » by their spouse or ex-spouse based on the count of the We All movement. This macabre figure is only the culmination of a long series of systemic violence that women face in our society. These begin with humor, language, sexist commercials, continue with emotional blackmail, humiliation, devaluation, worsen with physical assault, rape and end with murder.The Grenelle against domestic violence launched by the government and placed under the guidance of Marlene Schiappa, on September 3rd 2019, as a reference to the hotline phone number to dial in case of assault 3919. The Young Ecologists denounce this communication operation, whose first flaw is to reduce the field to domestic violence only when the problem is much wider and is related to political dynamics, societal and cultural systems.
RENOVATION PLEDGE OF €M 200
Responsible Author: Jedi Foster P/O Rahma Sophia Rachdi | Paris, Washington DC, 09/08/2019, 18:20 Time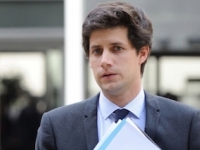 USPA NEWS -
The energy renovation of housing and the fight against thermal strainers is a priority of the Government. It meets a triple challenge: climate, purchasing power and quality of life. For this, the mobilization of all stakeholders is essential, starting with local authorities, to inform and support the French in the energy renovation of their homes. It is in this context that Elisabeth Borne, Julien Denormandie and Emmanuelle Wargon (Respectively, Ministers of Ecology, Housing and Ecological Transition) announce the launch today of a new program: the "Support Service for Energy Renovation", in accordance with the decree published today in the Journal official. It aims to help the French to identify and be advised, and thus know what work to improve their comfort while reducing their heating bills. The deployment of this program throughout the territory will rely on a strong involvement of local and regional authorities, and primarily regions.
| | |
| --- | --- |
| | RAHMA-SOPHIA RACHDI |
| | Daren Frankish |
| | Ruby BIRD |
| | Yasmina BEDDOU |
| | Roberto Magni |