Search results for: "President Macron"
DESPITE THE PLEDGES OF MACRON PRESIDENT
Responsible Author: Rahma Sophia Rachdi, Jedi Foster | Paris, Washington DC, 12/16/2018, 18:17 Time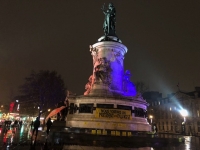 USPA NEWS -
Despite the package of short-term measures (Raise of 100€ for minimum Wage, Tax cut for extra working hours, abandon of CSG tax for the retirees whose pension is < 2000€) announced in a televised mea culpa on Monday night, the Yellow leaves keep unsatisfied. According to the Interior Minister, the demonstrators were « only » 66 000 throughout France, versus the 136 000 of last Saturday. During the whole week, President Emmanuel Macron calls on the politicians to participate in the end of this social and democratic crisis and so did Edouard Philippe, the French PM.
YET AGAINST THE ASSISTED BY THE STATE
Responsible Author: Rahma Sophia Rachdi, Jedi Foster | Paris, Washington DC, 12/10/2018, 23:34 Time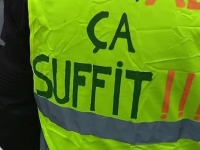 USPA NEWS -
The majority of Yellow Vests are workers, retirees, disabled people who explain are struggle in their livelihood....economically speaking, and also demand their president Macron to make a dep. change in the governance n France, because they feel that the MP's, senators, Ministers, and other Politicians are disconnected form their reality and take advantage of conventional privileges, that cannot match with the current crisis. There is a huge gap of financial privileges, for the Senators, Parliamentarians, Ministers etc, and the Minimum wage in France that has not been increased significantly fr decades. The Yellow Vests target the rich but also the "assisted by the state" part of heir anger....Because they fell inequality in the distribution of the National French Assets, towards the Rich who don't pay enough tax, in their opinion and the assisted who are exonerated form taxes, and archive social allowances for doing nothing...This explains that
| | |
| --- | --- |
| | RAHMA-SOPHIA RACHDI |
| | Robbie Merritt |
| | Ruby BIRD |
| | Yasmina BEDDOU |
| | Daren Frankish |