Search results for: "President Macron"
CURFEW REPLACES LOCKDOWN ON DECEMBER 15
Responsible Author: Jedi Foster P/O Rahma Sophia Rachdi | Paris, Washington DC, 11/25/2020, 02:22 Time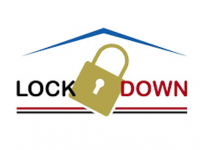 USPA NEWS -
The President of the French Republic, Emmanuel Macron, announced this evening at 8: pm, during the Journal televise in Prime Time on the TV channel, Tf1, the reduction of the current containment measures (It had started on October 30, 2020), for deal with the second wave of COVID-19. Thus the President of Macron, addressed the French by announcing three chronological and gradual stages from November 28 to January 15: extension of confinement with nevertheless the reopening of so-called "non-essential" businesses, such as bookstores, clothing stores, as well as real estate agencies, hairdressing salons, and home interventions, under a strict sanitary protocol.
12 NOVEMBER 2020 AMID MULTILATERALISM
Responsible Author: Rahma Sophia Rachdi | Paris, Washington DC, 11/16/2020, 00:18 Time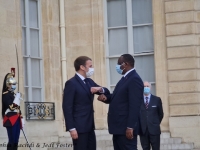 USPA NEWS -
President Emmanuel Macron introduced, delivered a remark as he addressed the Tedros Adhanom Ghebreyesus, General Director of the World Health Organization, Ursula Von Der Lyen, President of the European Commission, Ana Solberg, Prime Minister of Norway, Melinda Gates, head of Bill & Melinda Gates Foundation, targeting the COIVD-19 pandemic as he started up with. « The COVID-19 pandemic has already claimed the lives of over a million people and has severely affected our lives and our economies. It is a huge upheaval that is exacerbating inequalities everywhere. An upheaval that also brings many new imbalances if we do not act, collectively.
Caregivers, in all our countries, are once again on the front lines. Their dedication is remarkable and I would once again like to express my greatest gratitude to them. Each government is responsible for taking all possible measures to protect its population, to stop the circulation of the virus in its country in order, of course, to eradicate it permanently. » President Emmanuel Macron introduced, We publish the full text of the President Macron's remark, as he marked the third edition of the web-connected Paris Peace Forum, held in Paris.
| | |
| --- | --- |
| | Daren Frankish |
| | RAHMA-SOPHIA RACHDI |
| | Ruby BIRD |
| | Yasmina BEDDOU |
| | Aurangzeb Akbar |