Search results for: "President Macron"
B. ARNAULT PLEDGES €200M
Responsible Author: Jedi Foster P/O Rahma Sophia Rachdi | Paris, Washington DC, 04/19/2019, 00:38 Time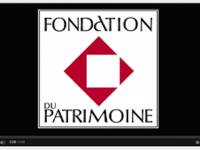 USPA NEWS -
French President Emmanuel Macron pledges to rebuild Notre Dame, will seek international help to do so. French billionaire François-Henri Pinault. Pinault pledges 100M euros toward rebuilding Notre Dame Cathedral, according to a statement (AFP). Furthermore, a « National collection » was launched during the night of the Notre Dame de Paris burning, by the Heritage Foundation to raise funds for the reconstruction of the Cathedral, a treasury of the World heritage. "This collection will be available on Tuesday, April 16 from noon on the site www.fondation-patrimoine.org" said the foundation. So far the pledges reached out, 1€Bn to rebuild Notre Dame de Paris, after the dramatic fire, occurred on April 15th at 6h45pm.
THE SPIRE JUST COLLAPSED
Responsible Author: Jedi Foster P/O Rahma Sophia Rachdi | Paris, Washington DC, 04/15/2019, 20:49 Time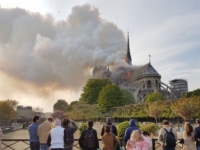 USPA NEWS -
The images are sad and impressive of Notre Dame on fire, for an hour and a half. A fire, is still in progress Monday, April 15 at the end of the day from 6:45 pm, Notre Dame de Paris, has lost part of its framework of the 15th and 16th century on fire.The spire at Notre Dame Cathedral has just collapsed, as flames engulf one of the world's most famous cathedrals on the holiest week of the year for Catholics. French President Macron twitted that he is sad as Notre Dame is burning, «  Notre-Dame de Paris in flames. Emotion of a whole nation. Thought for all Catholics and for all French. Like all our compatriots, I am sad tonight to see this part of us burn. » .The Address of the French President Macron scheduled at 8pm on Tf1, TV, has been cancelled due to the fire, as the President Macron went to the site, and set back very sad and overwhelmed. President Trump has twitted immediately : As Paris' historic Notre Dame Cathedral burned Monday, Donald Trump tweeted about the "horrible" sight and suggested the French deploy flying water tankers to quell the flames engulfing the iconic church
| | |
| --- | --- |
| | Daren Frankish |
| | RAHMA-SOPHIA RACHDI |
| | Ruby BIRD |
| | Yasmina BEDDOU |
| | Roberto Magni |