Search results for: "Jedi Foster"
DEATH TOLL SURPASSES 1,000 IN FRANCE
Responsible Author: Jedi Foster P/O Rahma Sophia Rachdi | Paris, Washington DC, 04/08/2020, 02:36 Time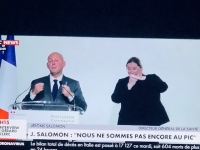 USPA NEWS -
More than 10000 deaths in France, timid slowdown of the epidemic. France has counted 10,228 people who have died from COVID-19 since the start of the epidemic. This represents 1,427 additional death in hospital deaths in the last past 24 hours. The General Director of Health has mentioned 19,337 people healed, reported since the begining of the COVID-19 pandemic, Excluding those who died and were discharged from hospital, 518 new resuscitation admissions have occurred in the past 24 hours. "Raw" figures which may appear to be increasing over the past few hours and which testify to a virus which is still particularly virulent in France. Jerome Salomon General Director of Ministry of Health announced that " We have not reached out the COVID-19 outbreak peak yet"
CAREGIVERS BECOME ABSENT SINCE LOCKDOWN
Responsible Author: Jedi Foster P/O Rahma Sophia Rachdi | Paris, Washington DC, 04/08/2020, 02:22 Time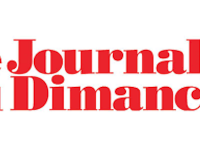 USPA NEWS -
Arnaud de Broca, President of the Collectif Handicaps, alerted the JDD newspaper to an alarming and critical situation of people with disabilities, whose caregivers and carers (outside the family) are absent. Indeed, since the announcements of the government of partial unemployment paid by the State, which concerned more than 4 Million workers, incited a lot of carers and caregivers as well at home as in specialized centers, not to go to work. .. "The associations will show us all the gaps," says Arnaud de Broca. As always, there is discourse and reality. " France 2, revealed that "In a home in the Paris region, as in all establishments, 20 disabled people are confined to their rooms, which is very hard to bear. A 52-year-old resident died this week from COVID-19 "Four other are sick. Nearly 70% of the caregivers are absent. To protect themselves, those who remain clean." This critical and inhuman situation was relayed by the French media and as Arnaud De Broca explains "It is a word that was lacking. It is not that everything will change, we are aware of this and we will remain vigilant, but it was important that the government show its support for people with disabilities.
| | |
| --- | --- |
| | Daren Frankish |
| | RAHMA-SOPHIA RACHDI |
| | Ruby BIRD |
| | Yasmina BEDDOU |
| | Aurangzeb Akbar |