Search results for: "Elysee"
IN RESPONSE TO USING CHEMICAL WEAPONS
Responsible Author: Rahma Sophia Rachdi, Jedi Foster | Paris, Washington DC, 04/16/2018, 03:13 Time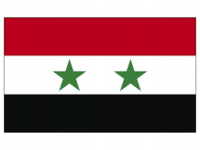 USPA NEWS -
"Dozens of men, women and children were massacred in Douma on Saturday, 7 April using chemical weapons, in total violation of international law and United Nations Security Council resolutions. There is no doubt as to the facts and to the responsibility of the Syrian regime. The red line declared by France in May 2017 has been crossed.--------------------------------
Tonight, I have therefore ordered the French armed forces to intervene, as part of an international operation conducted in coalition with the United States of America and the United Kingdom against the clandestine chemical weapons arsenal of the Syrian regime." Stated French President Macron, acceding to the Press statement. We publish the full integrity of tsk press statement further to the French military strike in Syria, in repose to the use of chemical weapons in Syria.
WHILE VISIT OF PRINCE MOHAMED BIN SALMAN
Responsible Author: Rahma Sophia Rachdi, Jedi Foster | Paris, Washington DC, 04/12/2018, 01:56 Time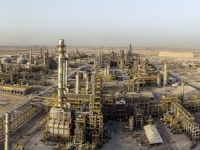 USPA NEWS -
During the official visit to Paris by Crown Prince of Saudi Arabia, HRH Mohammed bin Salman, Saudi Aramco and Total signed a memorandum of understanding to build a giant petrochemical complex in Jubail, Saudi Arabia. The complex will be integrated downstream of the SATORP refinery, a joint venture between Saudi Aramco (62.5%) and Total (37.5%) in Jubail, in a move designed to fully exploit operational synergies. This world-class refinery, whose capacity increased from 400,000- barrel-per-day at its start-up in 2014 to 440,000-barrel-per-day today, is recognized as being one of the most efficient in the world.
| | |
| --- | --- |
| | Robbie Merritt |
| | DENNIS WARD |
| | Jose A Martin |
| | Ricardo Dominguez |
| | Zayad Alshaikhli |
This will be shown to users with no Flash or Javascript.