Search results for: "David Sassoli"
OVER THE EU RESCUE PLAN & INVESTMENT
Responsible Author: Jedi Foster & Rahma Sophia Rachdi | Paris, Washington DC, 06/04/2021, 15:18 Time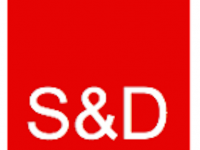 USPA NEWS -
"Finally, the decision allowing the Commission to launch the common loan which is the basis of the European Next Generation EU rescue plan at 750 billion, was ratified by all the Member States. Ten months of progress, at 27: it is comparatively little, but it is long in relation to the urgency (especially if we consider that this principle was supposed to be a central part and therefore non-amendable of the agreement last July to the European Council). One could fear a blockage of Hungary and Poland; this did not come even though the latter country accompanied its vote with a clause minimizing the importance of the new conditionality on the rule of law. Coincidence or reciprocity well understood: at the same time, the Commission is slow to intervene on the basis of said conditionality! We will also have the opportunity to wake her up on this point from next week in Strasbourg". Source: French Social Ecologist MEP Delegation
OF THE EUROPEAN COUNCIL 24-25 MAY
Responsible Author: Jedi Foster & Rahma Sophia Rachdi | Paris, Washington DC, 05/26/2021, 02:31 Time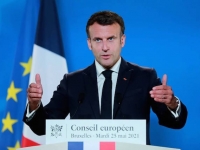 USPA NEWS -
« Today we had two essential items on the agenda. The first, the COVID situation; and the second, the issue of climate change and our ambition on the subject. On the first point, we have had the opportunity to express cautious optimism. We are convinced that we are making progress all over Europe in terms of vaccination. At the same time, we feel that we must remain vigilant and carry out precise monitoring in connection with mutations and variants. » We publish the full text of the Remarks of Charles Michel following the second day of the special meeting of the European Council, 24-25 May.
| | |
| --- | --- |
| | Daren Frankish |
| | RAHMA-SOPHIA RACHDI |
| | Ruby BIRD |
| | Yasmina BEDDOU |
| | Aurangzeb Akbar |