Search results for: "Africa"
TO DISCUSS THE EBOLA OUTBREAK
Responsible Author: Jedi Foster P/O Rahma Sophia Rachdi | Paris, Zanzibar, 08/19/2019, 01:04 Time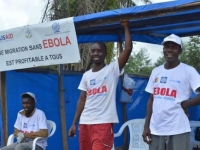 USPA NEWS -
U.S. Agency for International Development (USAID) Administrator Mark Green will travel to the Democratic Republic of the Congo, Israel, and Nigeria August 16-August 24, 2019. The Administrator will meet with government and civil-society partners to discuss the response to the Ebola outbreak and highlight partnerships and investments across the U.S. Government that save lives, strengthen citizen-responsive democratic governance, and help people emerge from humanitarian crises. Administrator Green will also visit USAID-funded programs related to economic empowerment, resilience, food security, and global health security that are helping reduce the impact of ongoing humanitarian emergencies, reduce intercommunal conflict, and promote a path to self-reliance.
THE SUSTAINABLE CITY OF THE FUTURE
Responsible Author: Jedi Foster P/O Rahma Sophia Rachdi | Paris, Washington DC, 07/22/2019, 21:57 Time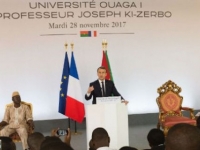 USPA NEWS -
As announced by President Emmanuel Macron in Ouagadougou in November 2017, France is committed to contribute to the invention of the sustainable city of the future in Africa. This will be the theme of the next Africa-France summit that will take place in June 2020. This will be a concrete and inclusive summit, bringing together local authorities, businesses, and society civil actors. Within this framework, a Pre-summit seminar was held on the 16th of July, in Addis Abeba, themed mainly on "Sustainable cities in East Africa". The seminar begun by an opening remarks made by the Ambassador of France to Ethiopia and to the African Union, HE Mr. Frédéric Bontems, followed by a presentation by Ambassador Stéphanie Rivoal, secretary general of the Africa-France summit of June 2020 on sustainable cities.
| | |
| --- | --- |
| | RAHMA-SOPHIA RACHDI |
| | Daren Frankish |
| | Ruby BIRD |
| | Yasmina BEDDOU |
| | Roberto Magni |